Bible Reading Plan 2022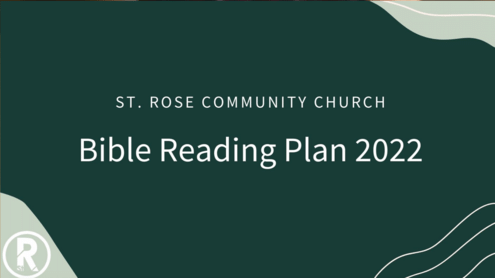 This Bible reading plan is designed to help you seek the Lord and grow as a disciple of Jesus as you read and meditate on God's Word each day.
The daily reading is only 1-2 chapters of scripture so that you can slow down this year and really think deeply about and pray through God's word.
During the plan, you will read through whole books of the Bible in order to understand the context, generally alternating between Old and New Testament books of the Bible.
Sundays will be a reflection day with no new reading but rather a memory verse from the previous week's reading. You can also use this day to catch up if you fall behind or to add in additional reading of your choosing.
Bible Reading Plan Calendar.pdf