Community Kids
Sundays
Children's classes are available during our 10:00 AM Worship Service. Babies through four-year-olds will be cared for by volunteers who have been trained and background checked. Children 5 and older are encouraged to worship with their parents in the service. Activity sheets, clipboards and crayons are provided at the Welcome Table.
Pre-Register
Wednesdays
Community Kids is an interactive discipleship program for kids pre-k through 5th grade during the school year. Children meet in the worship center for Bible story, music, games, and Scripture memory. Wednesday Community Kids does not meet when St. Charles Parish Schools are out.
Registration
Our Volunteer Team: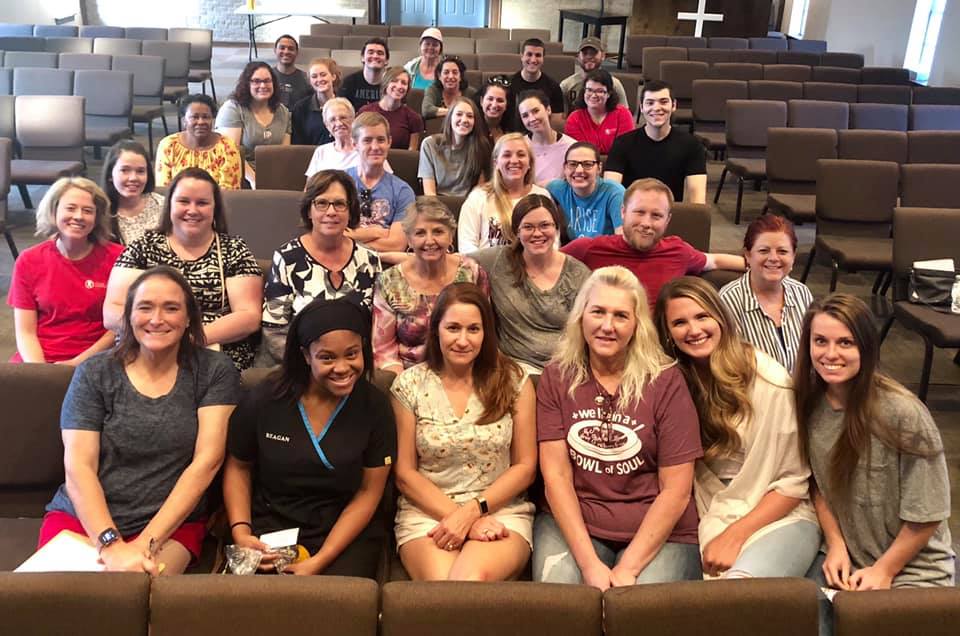 What are we learning this year?
The Big Story of the Bible
Glory Reflectors
Glory Thieves (The Fall)
Judgement and Mercy (The Flood)
The Tower of Pride and Glory (Tower of Babel)
A New Family (Promise to Abraham)
Son and Sacrifice (Issac)
Ladder to Glory (Jacob)
Evil for Good (Joseph)
Bought by Blood (Passover)
The Glory of the Law
Shepherd King (David)
A House for Glory (Temple)
Roots and Shoot (Isaiah)
The Suffering Lamb (Isaiah)
New Hearts, New Hope (Jeremiah)
His Name is John (John the Baptist)
A Picture of Glory (Birth of Jesus)
Glory Through Death (Death and Resurrection)
The City of Glory (Revelation)